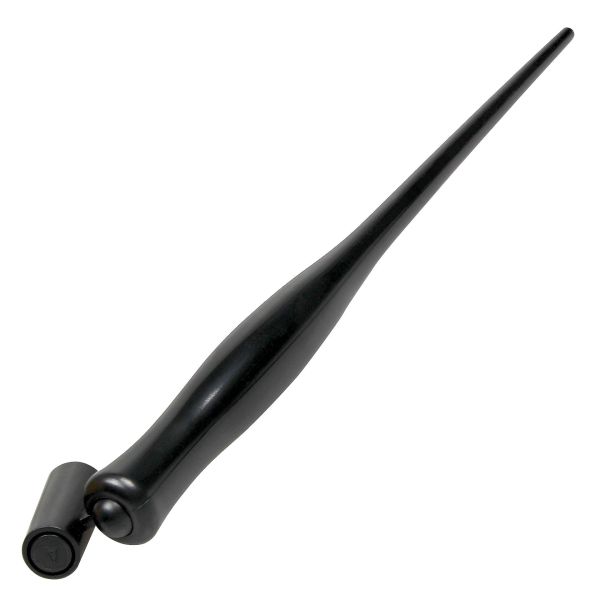 Prices incl. VAT plus shipping costs
Delivery time appr. 2 to 4 workdays within Germany, abroad between 5 and 25 days depending on the country and customs.
Oblique Penholder Perfect for Copperplate writing. Made out of plastic and easy to clean. In...
more
Oblique Penholder
Perfect for Copperplate writing. Made out of plastic and easy to clean.
In case the nib is not fastened tight, try to insert a little piece of paper.
Length: 165mm, Diameter handle: ~ 10mm
Related links to "Penholder Oblique"
Read, write and discuss reviews...
more
Customer review for "Penholder Oblique"
Write a review
Each consumer review is checked for authenticity before it is published, ensuring that reviews only come from consumers who have actually purchased/used the products being reviewed.
From:
Anja L
On:
11 Dec 2020
naja
Hallo Herr Kaufmann, nein die Feder steckt in der Halterung, wie bei einem klassichen Federhalter. Somit kann die Feder nicht schwingen und das Schreibergebnis ist mäßig. Für Anfänger die keinen Unterschied kennen ist es okay, habe mich immer gefragt - warum die Profis über das Ding schimpfen, bis ich einen Obliquefederhalter mit Flansch hatte, dann wusste ich es. :) Der türkiese Oblique Federhalter, den es im Shop gibt, ist super. Den habe ich mir auch bestellt und ich schreibe sehr gerne damit. Natürlich ist da ein erheblicher Preisunterschied, aber es lohnt sich!!
From:
Berenus
On:
8 Dec 2020
OK
I bought this penholder to pracrice copperplate calligraphy and it works fine.
From:
Gunter Kaufmann
On:
19 Sep 2017
Ist die Federhaltung hinten offen? So dass man die Feder so weit durchschieben kann, bis die Federspitze in der Mitte des Federhalters zu stehen kommt.